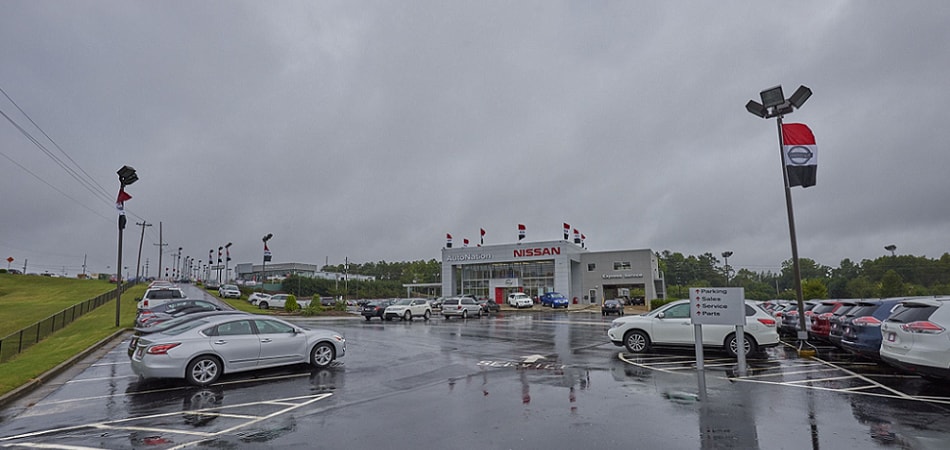 Atlanta 

Nissan 

Dealer

AutoNation Nissan Thornton Road is making both new and pre-owned Nissan models available to residents of Atlanta. Are you familiar with our location? We are a convenient stop off I-20, and central to the area's many shopping and dining areas. If you find yourself in the area, we encourage you to stop by to have a look at all of our latest Nissan inventory. You can get a head start by browsing online, even comparing the features on multiple Nissan models to narrow your selection down. When you do come, make it an all-star day by pointing your car in the direction of the

Centennial Park District

. When was the last time you visited the site of the 1996 World Olympics? What a great place to brown-bag it on a sunny day in the shade of a tree or visit  a restaurant nearby. Plan your visit for Tuesday or Thursday at noon and enjoy "Music at Noon"  to relax during the lunch hour. 
New & Pre-Owned Nissan Models
Are you the personality type who likes to stay on top off the newest models and experience them first-hand? If so, we can work with you on your next Nissan lease or purchase. If you're the type of person who likes to shop new Nissan models, but who also wouldn't turn away from a pre-owned Nissan, we can work with you on this as well. In fact, you can get the process started by qualifying for an auto loan online, finding out the trade-in value of your current car, and also calculating how much your monthly payments will be. By the time you make it to AutoNation Nissan Thornton Road, you'll be ahead of the game and can use the majority of your time to see the Nissan models up close and to get behind the wheel in a test-drive.
Tip
: eat first. Where else but
The Optimist
can you access to a winning oyster bar, as well as wood-fired oysters, lobster rolls, and gumbo? Or, take yourself to
Canoe
, where you can dine outdoors in the garden overlooking the Chattachoochee River, and enjoy delicious locally-sourced farm-to-table entrees. Final recommendation: make a stop at
Nikolais Roof
for an upscale French-Russian dining experience with views from the 30th floor of the Hilton Hotel. 
Atlanta Area Nissan Maintenance
When was the last time you had your Nissan serviced? If you need to schedule your next oil change or tire rotation, we have a fully-stocked and professionally-staffed service center where we can get you and your car in and out in a hurry. Or, if you need to bring your Nissan in for a more laborious service repair, you owe it to yourself to take care of your own health, and a great place to do this is at local runner's paradise:
Cascade Springs Nature Preserve
. It's one of the oldest forests in Atlanta, and is  where the Battle of Utoy Creek was fought. Because of the high mineral content found in the water,  the creek is thought to have restorative powers. It's over on Cascade Road (part of "Sandtown Road" that once connected Georgia to Alabama via Stone Mountain). You'll also find a number of trails, creeks, mossy towering trees, waterfalls, the remains of a quarry, and even some trenches, complete with a spring house and moat.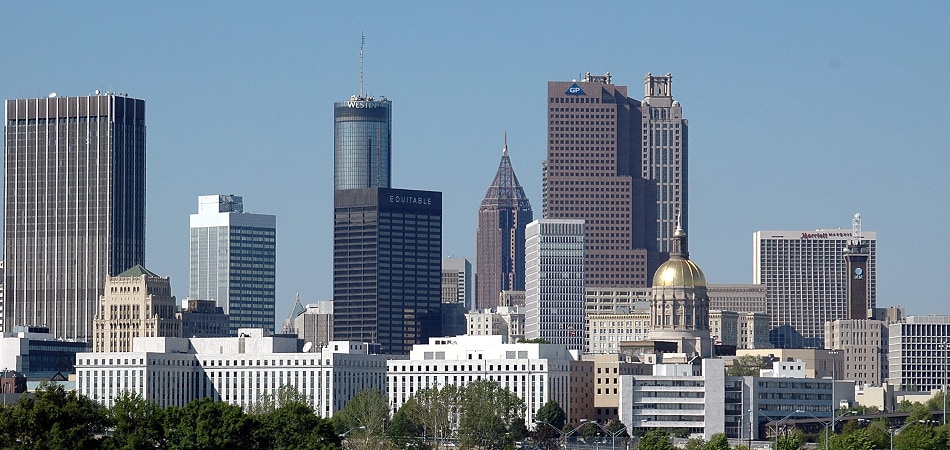 Visit AutoNation Nissan Thornton Road
811 Thornton Road
,
Lithia Springs
,
GA 

30122
It will do you a world of good to schedule a session with us to get acquainted with all the Nissan vehicles on our lot. If you have questions on any of the vehicles you see on our website, give us a call and we'd be happy to answer all relevant questions. We hope your visit with us is an enriching one, and if you're looking for more inspiration on the day of, sneak over to the
APEX Museum
, where "every month is black history month." Give yourself a special treat in the form of a museum visit. This African American panoramic experience is rich in the stories that are expressed through a variety of media. It is the only museum in Metropolitan Atlanta that is dedicated to this cause. Catch the exhibit "Africa: The Untold Story," and many more like it right at the museum. You can also get a preview by accessing select
exhibits online
here.