Smyrna 

Nissan 

Dealer

Smyrna residents who prefer Nissan can shop AutoNation Nissan Thornton Road for all their Nissan needs. From browsing our inventory of new and used Nissan models to applying for an auto loan on your next Nissan, we handle it all. You can also get the trade-in value of your current vehicle and find out if you qualify for additional financial incentives. If you plan your visit with enough time you can squeeze in a quick trip over to the

Smyrna Village Green

to recharge your batteries and enjoy the scene at this public square. Access great dining and shopping, or just enjoy a sunny afternoon lounging. You may even catch a concert or festival if your timing is just right. Over at

Market Village,

stop for Italian at Zucca Bar & Pizzeria or the revered oysters at Atkins Park Restaurant and bar. 
Nissan Cars, Trucks & SUVs for Sale
Did you know you can use our website to review the current inventory we have in stock? From the Altima to the Maxima to the Titan to the Sentra, and everything in between, Nissan loyalists can choose from a range of vehicles by looks, body type, year, and model, among others. In order to make our new and used Nissan vehicles attainable to a wider spectrum of people, we work hard to ensure there is a Nissan vehicle to meet the needs of Nissan drivers. Once you narrow down your selection of potential car choices to a final few, you can take the step of scheduling an in-store meeting and test drive. When you do, you'll be glad you did, and because of our close proximity to Smyrna attractions, it is in your best interest to slip in a little extra time for yourself. Golf anyone?
Legacy Golf Links
of Fox Creek Golf Club is close by, and you will find the driving range and short course to be inviting, the staff friendly and overall, an excellent value. Bonus: Children get a discount! 
Smyrna Nissan Service & Parts Center
Smyrna residents can not only purchase new and pre-owned Nissn vehicles at AutoNation Nissan Thornton Road, they can get expert service and repair, as well. In fact, we can set up all your routine maintenance in convenient service visits. By following the service schedule recommended by the manufacturer, you are taking steps to ensure your car runs better and lasts longer, so you can truly get the optimal Nissan vehicle owner experience. The day of your next service visit, while your car is being cared for by one of our expert Nissan service technicians, practice some self care by getting a fabulous meal nearby at
Thompson Brothers BBQ
. The secret to the success of this family-owned and operated local favorite eatery is in the slow smoking of the melt-in-your-mouth ribs, briskets, chicken, etc., and a special secret spice blend  is dry-rubbed into the meat each night.
Tip
: Get The Whole Nine platter for an over-sized serving of beef sausage, barbecue ribs, chopped beef and bologna, and a side. It's lip-smacking good!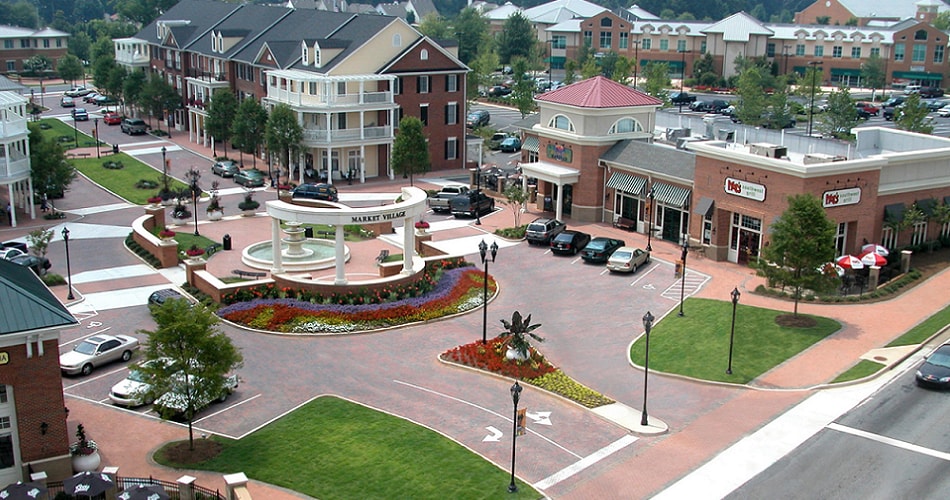 Visit AutoNation Nissan Thornton Road
811 Thornton Road
,
Lithia Springs
,
GA 

30122
If you've been trying to carve out the time to visit AutoNation Nissan Thornton Road, just think of how happy you'll be to drive off the lot in your new Nissan. You are so close to making that all-important decision, and the good news is, you'll have access to all the resource our team of professionals make available to you: from finance to customer service to sales, we are standing by to make your transition to your next Nissan a seamless one. A great way to declutter is to jump on the
Silver Comet Trail
. You'll find access points running through Cobb, Paulding and Polk counties. It starts in Smyrna's Covered Bridge District and if you're feeling ambitious, you can take it from Smyrna to Cedartown and beyond (and the super-ambitious can take it all the way to the Georgia-Alabama state line). It's friendly to dogs, horses, rollerbladers, bicyclists, and of course, walkers, so plan for plenty of company!